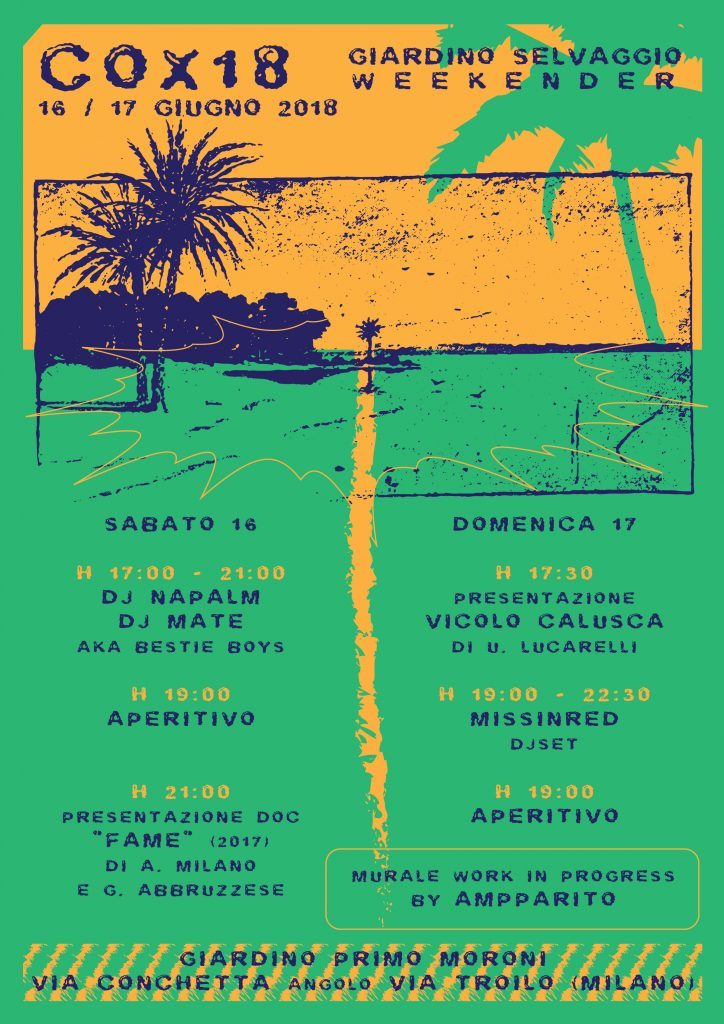 16 Giugno 2018
2-giorni al Giardino Primo Moroni di Via Conchetta (angolo Via Troilo):
MURALE WORK IN PROGRESS BY AMPPARITO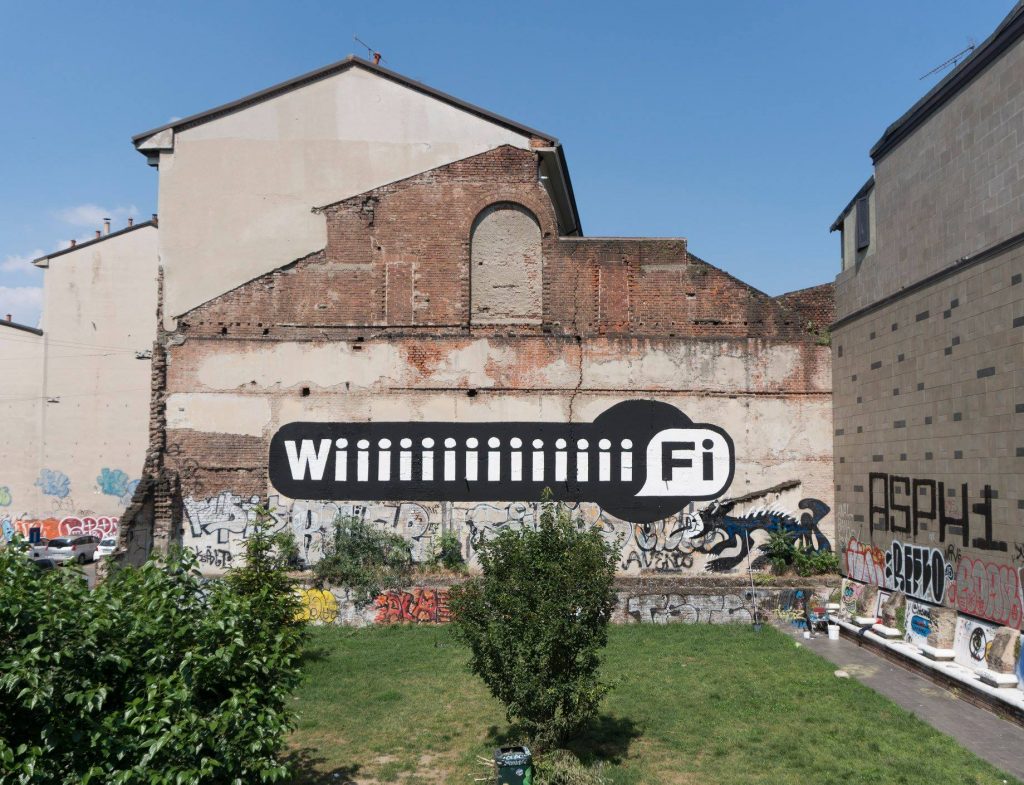 ABOUT ACCEPTING THE TERMS AND CONDITIONS
The first mural I painted in my life was in Milan almost 3 years ago. This was part of a series related with privacy; it was called "I accept the terms and conditions". I loved the way fish baits works, they are beautiful, shiny, and aesthetic but at the same time they use that attractiveness to kill by cheating.
My friend Manu organized a festival so he invited me again to do the second part of this piece. Since the first mural a lot of things change about privacy, we are using for first time a new policy after Cambridge Analytica case. It is quite metaphorical how before, to accept the terms and conditions, giving your personal info, involved some sort of formality, dialog boxes, flat colours, boring paragraphs but since then the way to get our info has changed, before, you sold your soul to get something useful that you needed, programs, bank accounts, applications, but the interesting issue is that our info, specifically the one used to manipulate masses (brexit and US elections), was obtained by silly tests which offer you, through some questions, to know what kind of animal or famous actor you are.
Following this trend I decided to buff out the old version with a new one more connected with this times, changing any sing of violence or strictness for playfulness.
The ironic things is that probably this garden is the only place in Milan where there isn't Wi-Fi, here you only can get Wiiiiiiiiiiiiii-Fi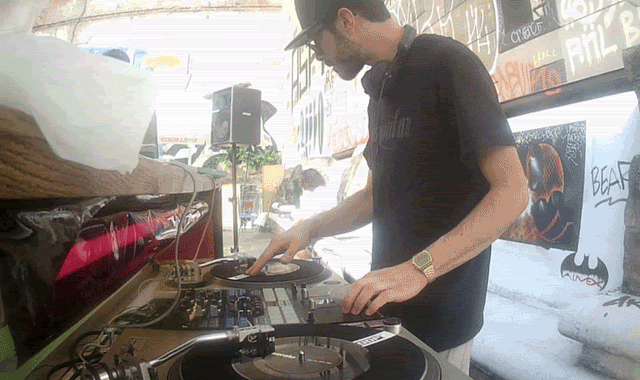 FAME
Presentazione film documentario "FAME" (2017) di Angelo Milano e Giacomo Abbruzzese
Documentario sul Fame Festival, festival randagio di arte pubblica, illegale e senza sponsor di Grottaglie, con artisti tra i quali Blu, Conor Harrington, Ericailcane, Os Gemeos, Escif e Vhils.
Il documentario racconta perchè il festival è finito al momento di massimo successo.
Presentazione: (frammento)