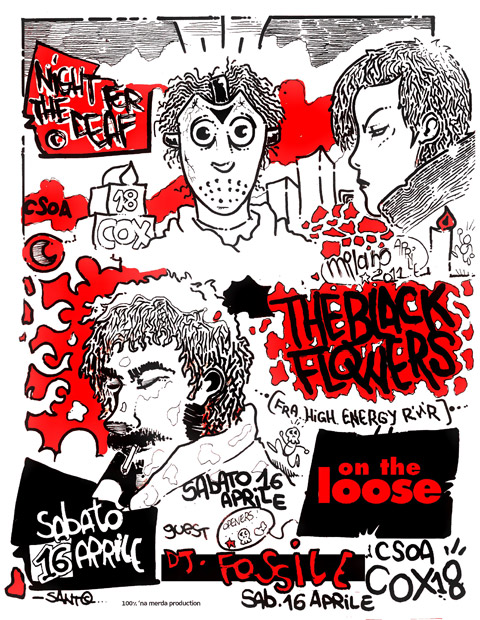 16 Aprile 2011
Night for the deaf presenta:
– ON THE LOOSE
– BLACK FLOWERS
+ guest DJ FOSSILE
BLACK FLOWERS
I BLACK FLOWERS, francesi di Lione, sono una Rock and Roll Guerrilla band di scuola Iggy and the Stooges/MC5/Radio Birdman di grandissima energia e temperamento. Hanno pubblicato alcuni EP ed un album d'esordio è atteso a breve. Suonano molto in UK e Nord Europa, terre che apprezzano band veraci e genuine come questa. Per amanti di Hellacopters, Turbonegro, Gluecifer e Zen Guerrilla.
ON THE LOOSE
Aprono i milanesi ON THE LOOSE, giovane band il cui hit underground s'intitola, per dire, "Rock and Roll on '69", un manifesto stilistico. Tra Rolling Stones e Detroit sound, da supportare senza indugi.
A chiudere DJ FOSSILE che vi propinerà roba antica ancora sporca di terra.