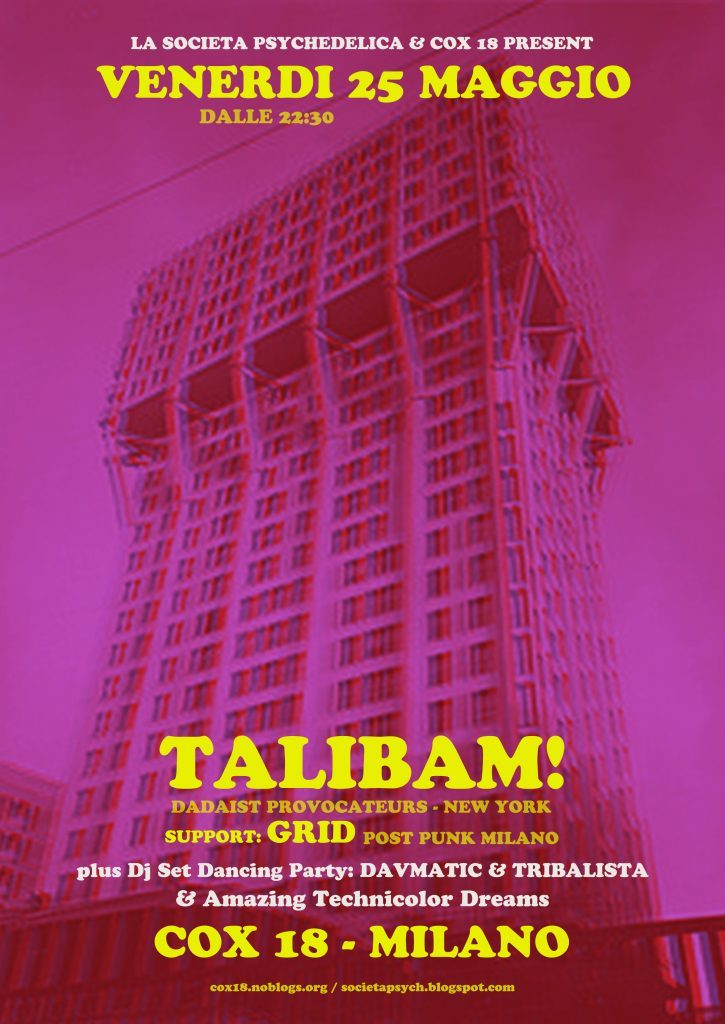 25 Maggio 2018
La Societa' Psychedelica presenta: TALIBAM! + GRID
(post punk rockers Milano)
TALIBAM!
TALIBAM! (New York) dadaist provocateurs
A 15-year working unit based in New York City, a rhythm section that is at the cross hair of agility, speed, punctuation, and intention. Talibam! can be described in various ways —
as a classic keyboards/drums expanded-jazz duo, as Dadaist provocateurs with an innate love for the history of music, as a theater group, as an electronic ensemble inspired by Stockhausen.