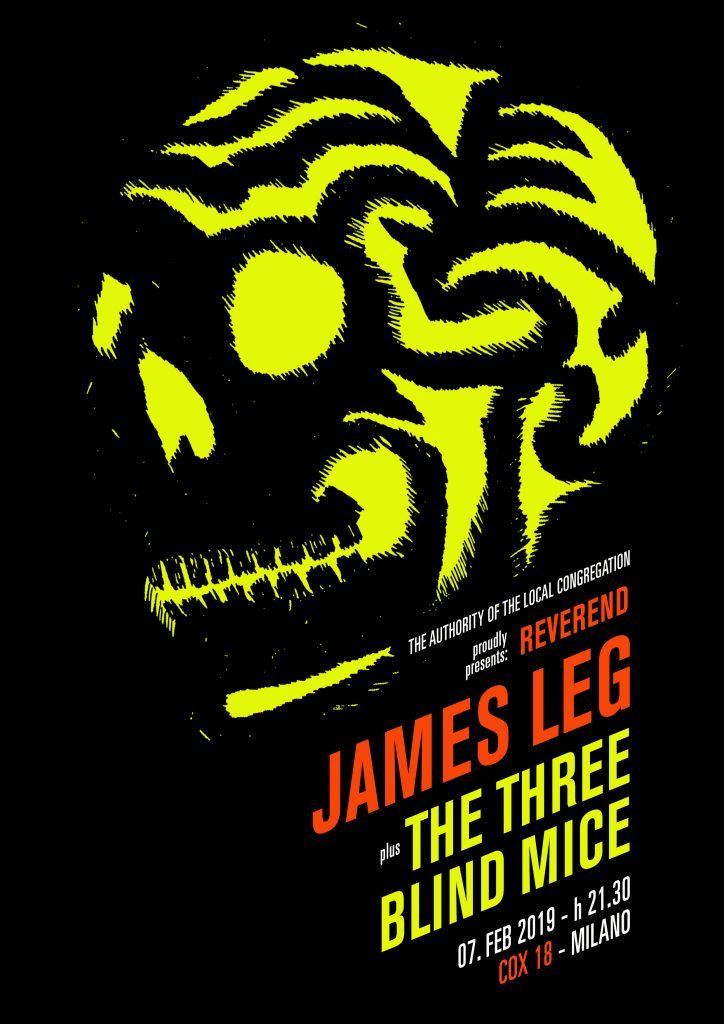 07 Febbraio 2019
Live on stage: James Leg + The Three Blind Mice
The Three Blind Mice
James Leg
John Wesley Myers – as he really is called – first introduced himself as a member of The Immortal Lee County Killers from Auburn, Alabama. Then he became one half of the Black Diamond Heavies cult band, formed in Nashville in 2004. The self-named "vagrants of the world" attacked blues music from a punk perspective, and may be unmatched in performing uncorrupted, scaled and shattered music in this genre.
In that case, James Leg himself would decide to record a solo album in the form of "Solitary Pleasure", which has since had two sequelers, and the above-mentioned "Below the belt" and the last full length " Blood on the Keys "released in autumn 2016. All released by the quality-conscious Burbank-based label Alive Naturalsound, which also launched several other cross-border names such as The Black Keys, Lee Bains III and The Glory Fires, Scott Morgan and Andre Williams.
James Leg performs without exception as a duo, centered on the song and distant Fender Rhodes organ and his faithful companion Mat Gaz on drums. It is a high-grade rock'n'soul show, with the sweat lingering and the constant groove everywhere. The song is a chapter in itself. Imagine, if it's possible, somewhere between Louis Armstrong and Tom Waits. James Leg makes music that hits you straight in the heart and stomach, where it matters, and it's impossible to sit still. In addition, it's a wide repertoire, James Leg can tear your heart out of your body if he just wants, as in the incredibly beautiful "I'll take it" from the last album, and in the next second rock the ass of you with such funky " Human lawn dart "or punky" Hugging the line ".