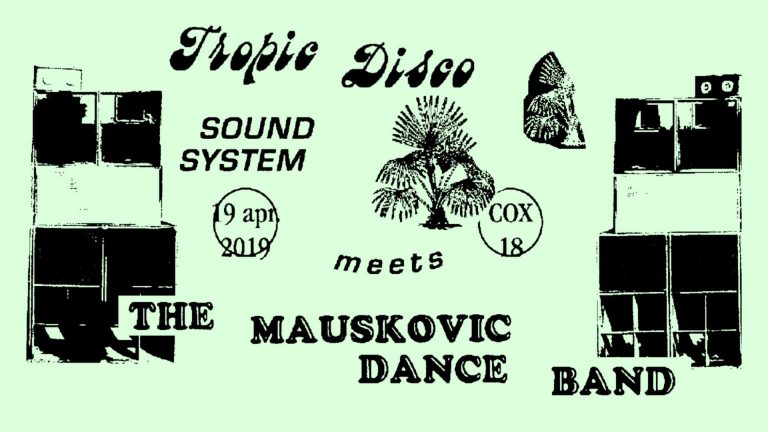 19 Aprile 2019
The Mauskovic Dance Band * LIVE CONCERT + Tropic Disco Sound System * XTRAVAGANZA
Tropic Disco Sound System
The Mauskovic Dance Band
The Mauskovic Dance Band ( Amsterdam )
combines elements of cumbia, Afro-Caribbean rhythms, & space disco in equal measure to create a unique hypnotic groove. The group is the brainchild of Nicola Mauskovic, Amsterdam based producer and multi-instrumentalist. The Mauskovic Dance Band is:
Nicola Mauskovic, Donnie Mauskovic, Em Nix Mauskovic, Mano Mauskovic, and Juan Hundred.
Tropic Disco Sound System
Tropic Disco Sound System
Collettivo basato a Milano e formato da Gio, Brother Charlie, Rootikalist. Instancabili avventurieri musicali propongono una selezione da tutto il mondo, con un particolare attenzione ai Caraibi, Africa e America Latina , ovviamente su vinile.