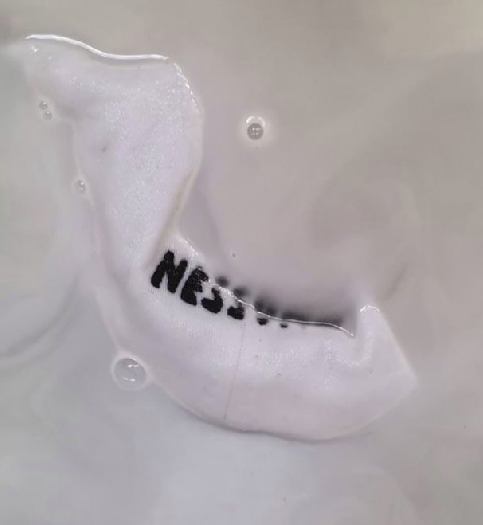 25 Settembre 2021 – ore 18,00
NESSUNO/ WE'VE GOT CAPPELLINI! – Nobodys Indiscipline Reunion
Dj Set con HAZINA e LESTER MANN + BRACCIO DI FERRO/
ONE TO ONE DRESSED UP RACE – ANNOUNCER ON THE MIC: GIULIA TOSI
– BRACCIO DI FERRO/
ONE TO ONE DRESSED UP RACE ϟϟ
ANNOUNCER ON THE MIC: GIULIA TOSI
ALLESTIMENTO ON DA BACK: ANNA MAGNI
Il palco esterno di Cox verrà allestito per ospitare un torneo internazionale di Braccio di Ferro.
– La vincitrice vedrà aggiudicarsi il capellino di Nessuno ϟ
Giulia Tosi guiderà e arbitrerà gli incontri in modo totalmente parziale.
NB > TRANSGRESSION OF THE RULES IS ALWAYS POSSIBLE <
I M P O R T A N T E : Per chi volesse partecipare al torneo/ vi invitiamo ad immaginare un travestimento degno e di mandarci un messaggio privato così vi mettiamo in lista!
– DJ SETS –
HAZINA (IT)
Hazina, classe 1985, è una curatrice, produttrice musicale (sotto il nome di @Tadleeh) e dj. Di origini indiane, ma di casa italiana, ha vissuto a Milano per quasi cinque anni, dove ha intrapreso numerosi percorsi vicini alla direzione artistica ed ancora più vicini alla musica, grazie alla quale ha lavorato e collaborato con le realtà più solide della città, nel ramo della sperimentazione artistica e musicale. Numerosi i suoi show per NTS Radio e Noods Radio e le performance da lei curate attraverso la – ormai conclusa – stagione di Milanorovina e la neonata Sine Confine, piattaforma, fondata dalla stessa, intenta a promuovere arte e musica attraverso una manifestazione eclettica del panorama sperimentale, di cui Hazina fa parte. Ha lavorato con artisti internazionali tra cui oxhy, ssaliva, BONAVENTURE, Flora Yin-Wong, Dan DeNorch, dj lostboi, Why Be e Tujiko Noriko.
https://www.mixcloud.com/…/tadleeh-w-still-17th…/…
LESTER MANN (IT)
Lester Mann seleziona musica d'ascolto di impronta dub, stranezze disco, psichedelia e ritmi per danze rallentate. Da diversi anni organizza concerti e feste nel sottobosco milanese. In duo, con il nome di Lester Laura, è stato resident per le serate Wan Va in Cox18,
Nessuno (Nobodys Indiscipline Party) e ha curato una serie di podcast per Radio Quartiere durante il primo lockdown del 2020. Nel 2015 ha curato con KLC la colonna sonora del progetto Guruji di Jude Crilly in occasione della Serpentine Gallery Marathon, registrato al Cafe Oto di Londra.
https://www.mixcloud.com/lester_mann/
– ON SALE ALL NIGHT LONG –
NESSUNO HATS
Anna Magni & CO.PIRIGHT DISEGNINI
!!!! WE'VE GOT CAPPELLINI DONE BY IDISEGNINI !!!!
– THE GRILL IS ON –
Dalle 18.00 in poi accendiamo i fuochi. Sarà possibile mangiare in cortile: Lele, Sara e Sarah resteranno alla griglia per una quantità indeterminata di ore.
SI MANGIA TUTTO.
^^^^^^^^^^^^^^^^^^^^^^^^^^^^^^^^^^^
Nessuno é una pratica di raduno e di festa, dedicata alla performance, alle danze, all'arte visiva e a sperimentazioni discorsive. Nessuno è ospitata a Milano da diverse locations, che abita di volta in volta in collaborazione con vari partners e complici. Nessuno é un formato che aspira alla sospensione temporale, un raduno pubblico per una comunità di persone che nel corso della notte reclama e celebra l'energia dei corpi e la loro diversità, e che posiziona la partecipazione di tutti i corpi al proprio centro. Ha cominciato a moltiplicarsi nel 2018, informato dal processo e dall'apparizione di Nobody's Indiscipline – una piattaforma internazionale e indipendente, dedicata allo scambio di pratiche nella comunità artistica:
https://nobodysbusiness.wordpress.com