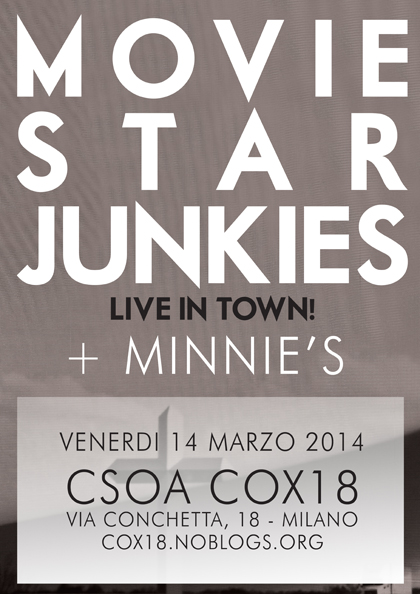 14 Marzo 2014 – ore 23,00
Cox 18 presenta: Movie Star Junkies + Minnie's
Minnie's: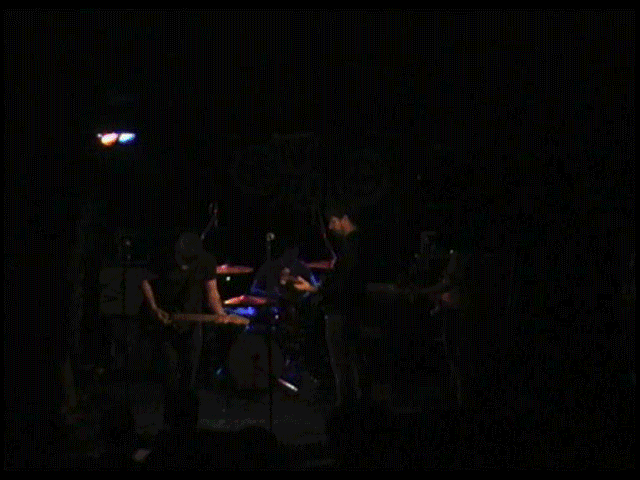 Milano Punk Rock heores in giro dal 1995, scarica l'ultimo disco "Ortografia" a questo link:
www.mediafire.com?ehjxreqc185k739
Movie Star Junkies: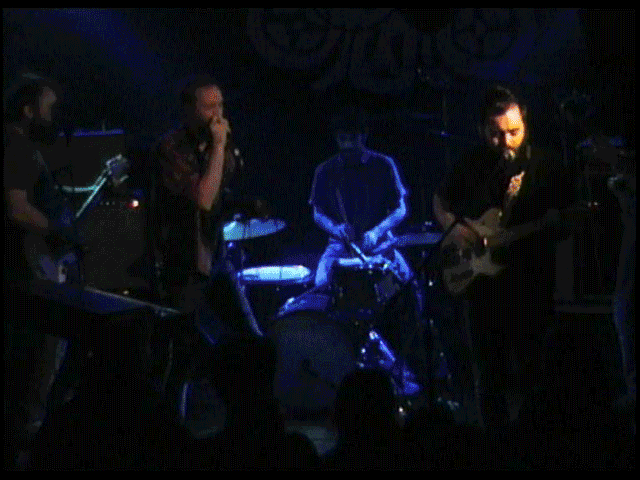 Nascono nel 2006 a Torino. Stefano, Caio e Vincenzo sono di Torino, Alberto è di Cuneo e Emanuele viene dal Veneto.
Debuttano nel 2008 con Melville, un concept dedicato all'autore di Moby Dick.
Nel 2010 esce A Poison Tree, i testi dell'album si ispirano in parte alle opere di William Blake e trattano i temi del dubbio e dell'incertezza; inoltre nel booklet è presente una citazione dello stesso Blake.
Nel 2012 esce il terzo disco Sons Of The Dust, e nel 2013 arriva la raccolta Still Singles, che attraverso i numerosi 7" disseminati negli anni ripercorre la produzione più sotterranea e oscura della band, dagli esordi fino all'ultimo album in studio.