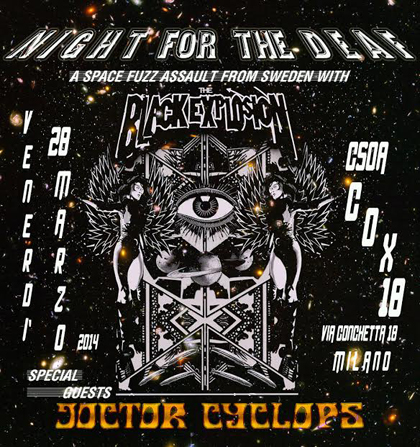 28 Marzo 2014 – ore 23,00
Night for the deaf presenta: The Black Explosion + Doctor Cyclops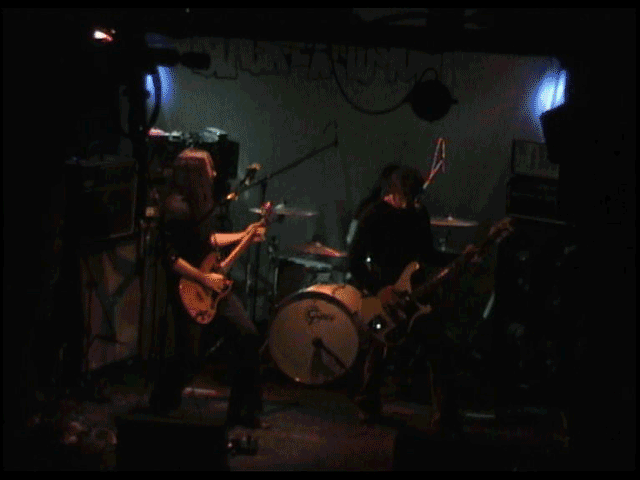 Aprono la serata i DOCTOR CYCLOPS, italiani che incidono per la tedesca World in Sound, e che tornano in Cox a distanza di tre anni presentando il nuovo long playing "Oscuropasso", HeavyDarkProg molto 70's e molto inglese, per i fans di Atomic Rooster, Leafhound, Black Sabbath, Witchcraft, Cathedral e Pentagram.
(Masterizzato al Morbid Sound Recording Studio)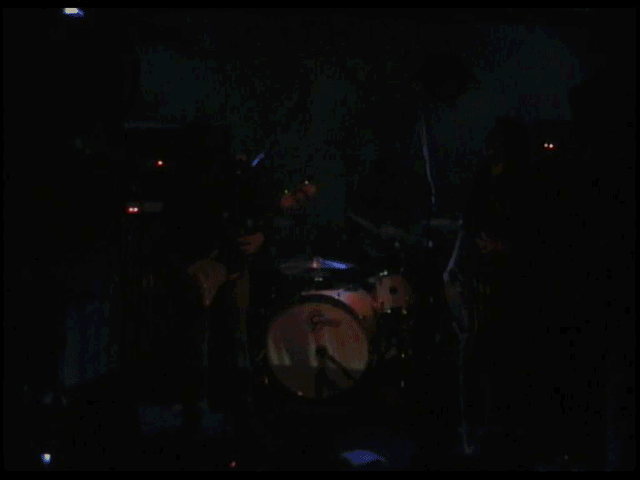 The BLACK EXPLOSION (Swe) sono il nuovo progetto di Chris Winter, ex leader dei Dollhouse. Suonano una sorta di high-energy space rock, un misto tra Hawkwind e MC5 con un taglio piu' stoner e contemporaneo. In Cox18 presentano il loro secondo album "Elements of Doom", un titolo leggermente fuorviante per una band di Hard Rock psichedelico.