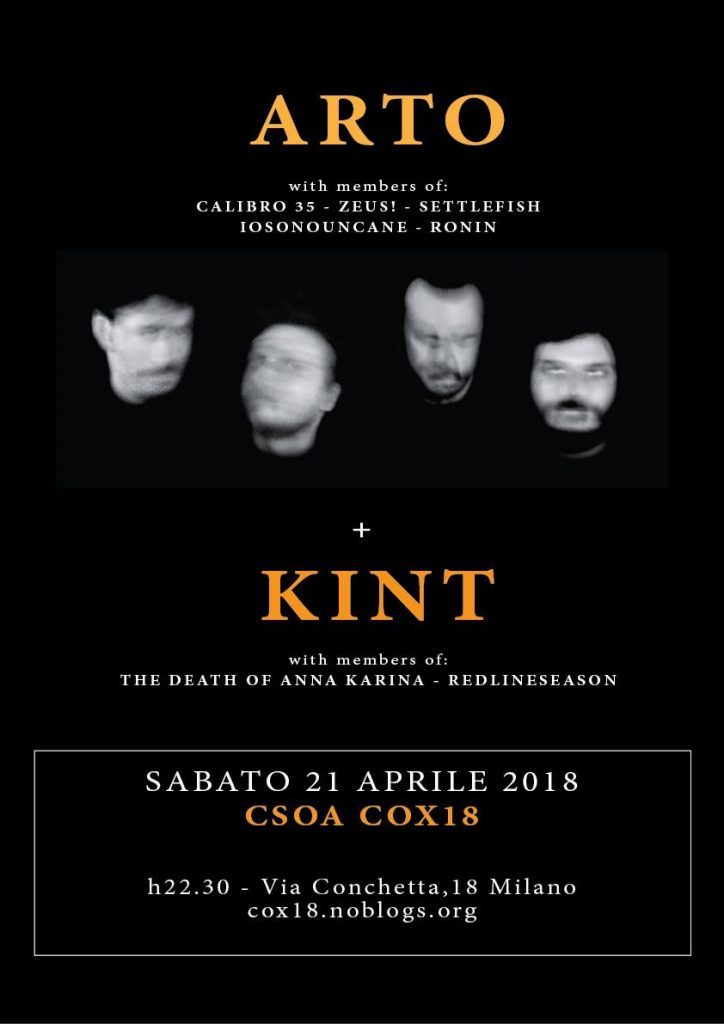 21 Aprile 2018
I KINT sono una band emiliana che mescola Noise Rock, Post Punk e Blues, con membri di The Death of Anna Karina e RedlineSeason.
Gli ARTO nascono a Bologna agli inizi del 2017 dall'incontro di quattro fra le menti più prolifiche ed eclettiche del panorama musicale italico: Luca Cavina, bassista degli ZEUS! e dei Calibro 35; Bruno Germano, produttore dell'acclamato "Die" di IOSONOUNCANE, nonché uomo dietro alle macchine del Vacuum Studio di Bologna, luogo da cui è passato a registrare mezzo underground italiano (Zu, Massimo Volume, Julie's Haircut, In Zaire, Fuzz Orchestra, Ornaments, La Quiete, Settlefish); Cristian Naldi, chitarrista di Ronin e Fulkanelli; Simone Cavina, batterista di IOSONOUNCANE, Junkfood e Comaneci.
Il risultato è una musica strumentale molto evocativa e dall'attitudine ibrida: come se il Glenn Branca più rumoroso ed abrasivo si fondesse con la maestosità di Arvo Part.
L'1 marzo 2018 è stata pubblicata la loro prima creatura discografica, "FANTASMA". Questa oscura soundtrack per ensemble elettrificato si articola in otto tracce spettrali ed apocalittiche.