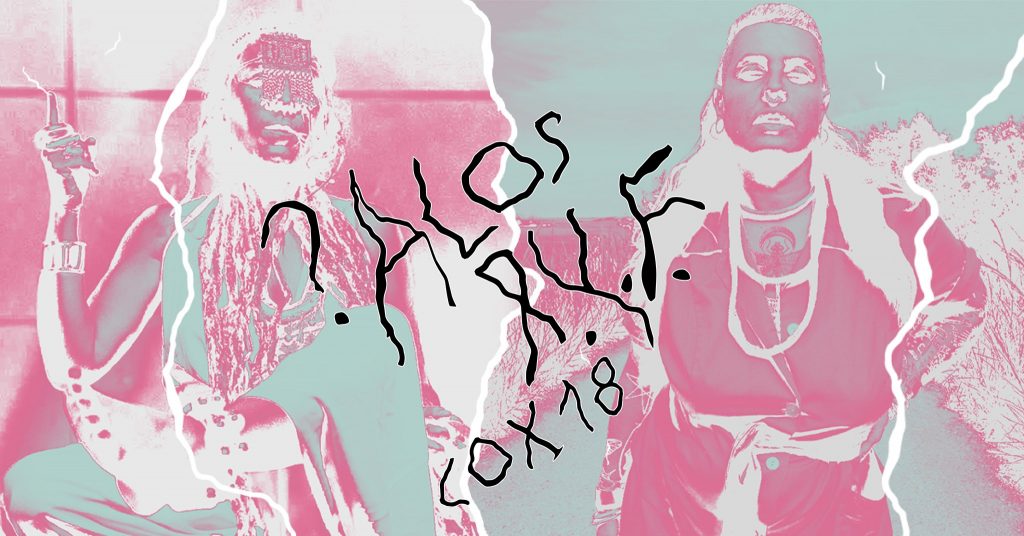 09 Ottobre 2021 – ore 18,00
Concerto: RYF + ?Alos
?Alos
RYF
R.Y.F. annuncia il nuovo album Everything Burns, in uscita il 10 settembre 2021 per Bronson Recordings, anticipato dai singoli Cassandra (con video con Silvia Calderoni), Normal Is Boring (feat. So Beast) e Not Going Anywhere
Everything Burns è la prima incursione di R.Y.F. nella musica elettronica ed è un omaggio a un esplosivo periodo di ispirazione. Con la pandemia che ha costretto i musicisti a uno stop, Morello si è trovata a lavorare meno con la chitarra e maggiormente con sintetizzatori e drum machine, strumenti che ha imparato ad apprezzare grazie a nomi d'avanguardia come Moor Mother e Special Interest.
R.Y.F. ha scritto ogni nota e ogni parola delle otto canzoni in scaletta in due settimane e ha completato le registrazioni con Andrea Cola (Sunday Morning) sotto la supervisione del polistrumentista e musicista Bruno Dorella (Ronin, OvO, Bachi da Pietra) nel corso di ulteriori due settimane. "È stato rapido e speciale. Per la prima volta in vent'anni di attività, mi sono sentita libera di lasciare uscire tutto quello che avevo dentro. Non c'era nessun piano. È stata come un'opera di ispirazione che bruciava dentro di me". Mix e master sono stati successivamente affidati a Maurizio Baggio (The Soft Moon, Boy Harsher).
Se nel sound Everything Burns è un'irresistibile combo di electroclash e punk, da un punto di vista tematico si rivela una radicale miscela di gioia e rabbia. Quarto disco all'attivo, a seguire Shameful Tomboy del 2019, Everything Burns abbatte qualsivoglia paletto di genere celebrando la coesistenza degli opposti complementari. È musica per ballare in maniera sfrenata e liberatoria, oppure per distruggere una stanza dalle pareti troppo strette. Portando avanti, sempre, un ideale di sovversione queer e femminista, contro il patriarcato imperante e contro la classe dirigente che schiaccia il sottoproletariato. "Questo album è per le persone che si sentono a disagio a causa di quello che sono – perché gli altri dicono loro che sono 'sbagliate'", afferma R.Y.F., ricorrendo alla fiction e alla realtà, tra battaglie universali ed esperienze individuali, tra illuminazioni poetiche ed esplicite invettive anti-sessiste, e rivolgendosi a quanti non aderiscono alla visione binaria di un mondo ormai antico, a quanti sono situati ai margini della società. Invitando gli ascoltatori a partecipare a una lotta sempre più importante, seppur spesso dolorosa, per la sopravvivenza e l'accettazione. "Voglio che le persone sappiano che non sono sole. Voglio che si sentano parte di una grande famiglia".
Dall'album è stato estratto il primo singolo Cassandra, accompagnato da un videoclip diretto da Motus e che vede nel cast l'attrice e performer Silvia Calderoni (MDLSX di Motus, Romulus per Sky TV, Ouverture Of Something That Never Ended di Gucci, i film La leggenda di Kaspar Hauser, Last Words e il recente Non mi uccidere), oltre alla danzatrice e coreografa Stefania Tansini. Realizzata in origine per lo spettacolo di Motus, in cui si esibiscono peraltro anche Calderoni e Tansini, Cassandra è una party song dark dance che evoca influenze new wave e post-punk come New Order e Le Tigre. "Penso che le donne debbano alzare la testa, come dice Cassandra nella tragedia, ed essere orgogliose di se stesse. A volte dobbiamo essere un po' pazze e fuori controllo. È ora di riprenderci il potere". Cassandra è un epico inno di sorellanza: «Women raise your head / Be proud of yourselves / DANCE!!! / With the flame / Much faster / With the flame / Look at the sky».
Normal Is Boring, scelto come secondo singolo, con la partecipazione dell'inclassificabile duo So Beast, è una miscela incandescente di ritmiche post-industrial, art-punk, hip hop e distorsioni. "È divertente come la gente si fermi alla superficie, senza guardare più in profondità. Mi piace confondere questa gente. Sulla pelle ho un tatuaggio che riporta proprio la frase 'normal is boring', cioè 'la normalità è noiosa', perché penso che a ben vedere non ci sia niente di 'normale', né di 'anormale'".
Nel più recente terzo singolo Not Going Anywhere l'attitudine festosa per il dancefloor glitterato di R.Y.F. esplode in tutta la sua energia. Trainata da beat avvolgente e melodie contagiose, Not Going Anywhere è una canzone d'amore universale al di là degli stereotipi del rapporto di coppia. Il video di Not Going Anywhere è stato girato da Simona Diacci Trinity, con la fotografia di Valerio Barbati e l'assistenza in fase di produzione di Stefania ?Alos Pedretti (OvO). Oltre alla stessa R.Y.F., alle riprese hanno partecipato Erica Valle, Lino SCulac, Giacomo A.G. e I-Chen Zuffellato. Solo gli amanti sopravvivono.
I brani di Everything Burns scottano, perché veicolano febbricitante urgenza espressiva e toccano argomenti scomodi con una forza che è tanto catartica quanto iconoclasta. Pensiamo al mantra digital-blues ad alto voltaggio che è Don't Panic, un riconoscimento al coraggio e alla difficoltà di fare coming out. Il verso «You have not been taken by aliens», ripetuto ossessivamente con effetto da ipnosi stroboscopica, fa riferimento al background gender fluid di R.Y.F.. "Quando hai i capelli corti, la gente pensa tu sia un uomo. Quando li porti lunghi, pensa tu sia una donna. In passato mi sentivo un'aliena, ed è stato traumatico. Per lungo tempo, non sono stata felice". Quando Morello ha finalmente lasciato la sua piccola città natale, all'età di trenta anni, per trasferirsi a Ravenna, si è sentita come se la sua mente fosse stata ripulita dalle bugie che le erano state dette, aprendosi per capire e abbracciare meglio se stessa.
?ALOS (queer-pagan-doom-avant-metal)From 1999 to 2006 lives in Milano, from 2006 to 2011 lives and works in Berlin, now lives in Ravenna (I) ?Alos is a musician and an experimental performer, from 2003 she melts these disciplines to create shows/performances in which live music is a basic element.Her work surpasses the boundary between performing arts, integrating experimental music, performance, improvisation and video art and makes the audience participate actively in the show through the stimulation of the six senses.The feminine figure is the basis of each performative action and its role both in history and in the contemporary society is